Gregory L. Williamson – Director, Writer, Producer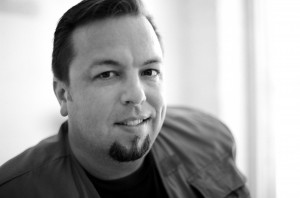 In Los Angeles, Gregory is completing a Master of Fine Arts (MFA) in film and television production at the University of Southern California's (USC) School of Cinematic Arts. Previously he studied film production at Academe of Film and Television in Prague, Czech Republic and creative writing with a Bachelor of Science from Portland State University.  Gregory produced and co-wrote Frat House Musical, which recently won a student Emmy for Best Series.  He also produced Mein Schloss, which won Best Documentary at the First Look Film Festival and was subsequently invited to screen at the Los Angeles LGBT film festival Outfest.
Before graduate school, Gregory worked in the commercial construction management, general contracting and engineering industry.  Originally from Oregon, he has a background in theatre and music performance. His additional creative and entertainment-oriented experience is varied, including: managing music groups and album recordings; designing haunted houses; directing theatre; theme parks; music tours; radio and television commercials; and a couple of parade floats.
Billy Sullivan – Producer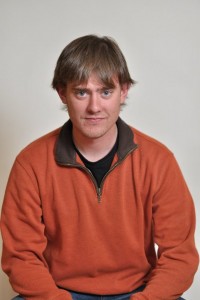 Billy Sullivan is a filmmaker who earned his MFA from USC's School of Cinematic Arts. Billy was born in Minnesota and while there earned a Bachelor of Arts (BA) in creative writing and literature.  It was no suprise to his friends and family that he turned in the cold Minnesota winters to make films in the warm sun of Los Angeles.  Billy enjoys making films in all genres, but especially loves working in comedy and touching on social issues.  He has worked in film, television, and web series in various roles, including director, writer, producer and editor.  He has created films in a range of topics from the troubles of Catholicism to a musical about life in a fraternity.
Billy has won multiple awards, including a student Emmy for Best Series for Frat House Musical and his work has been featured at film festivals, including a premiere at South by Southwest Film Festival in Austin, Texas.
When Billy isn't working on a film project you can typically find him trying this best to be a classy guy either by singing karaoke or challenging his friends to a dance off.  If he can't be found, it is very likely that he is in the process of traveling somewhere he has never been before or hiking ot the top of a mountain.
Arun Narayanan – Associate Producer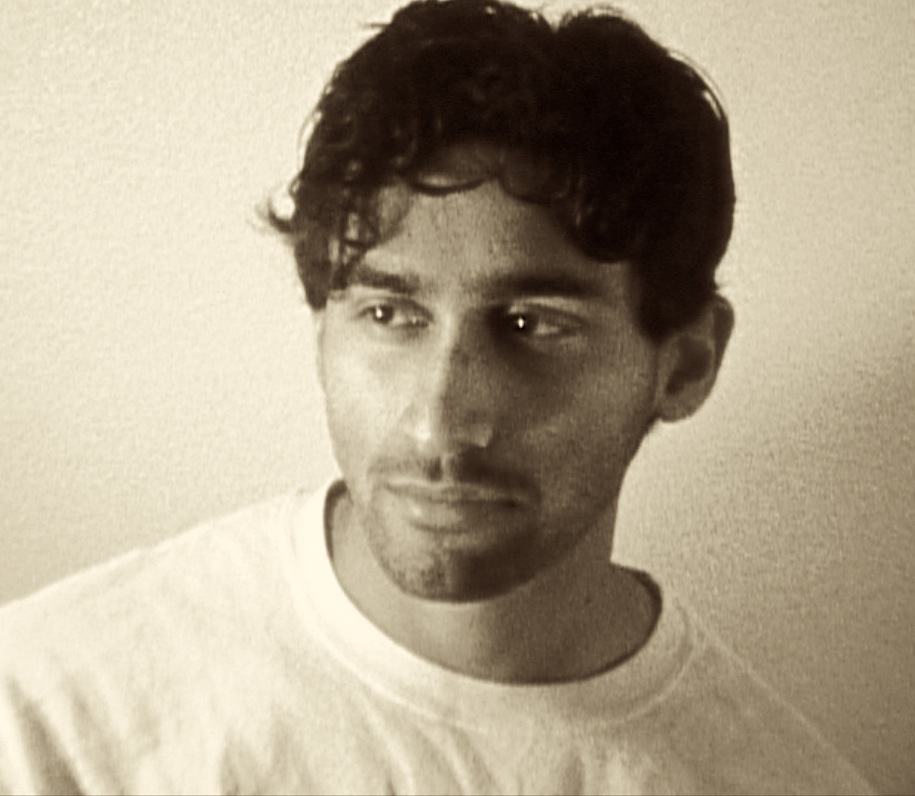 Arun Narayanan is currently in his final year of the MFA program in film and television production at USC's School of Cinematic Arts.  He previously graduated Magna cum Laude from Brandeis University in Waltham, Massachusetts with undergraduate degrees in economics and film studies.  While at Brandeis, he acted as Director of Programming for the campus television station, overseeing the production of various student projects, including a popular web series that he created, and multiple award-winning short films.  After leaving Brandeis, Arun spent one year working as a Customer Development Manager for PepsiCo in Connecticut before moving to Los Angeles to begin a career in film.  Since 2011, Arun has produced and directed various short films in and out of the USC curriculum, including False Witness, which was a part of the Short Film Corner at the 2013 Cannes Film Festival.
Matt Edwards – Director of Photography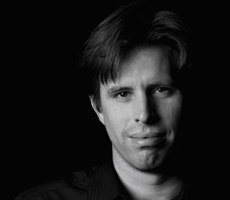 Matt is a Los Angeles native, which at least partially explains his addiction to filmmaking.  He's always been obsessed with the visual nature of film and from an early age, has had an intense fascination with cinematography and visual effects. After earning his BA from Stanford University, he worked at George Lucas' visual effects house, Industrial Light and Magic (ILM), for four years, serving as a lighting Technical Director on such films as
Star Wars: Episode III, Terminator 3, and Pirates of the Caribbean.  Though he loved his time at ILM, Matt then stepped away from the world of post-production determined to spend time behind the camera and returned to school, graduating from USC with an MFA in film production.  As a Director of Photography, Matt has been lucky enough to shoot shorts, commercials, and features, and has traveled internationally to do so.
Amy Adler – Editor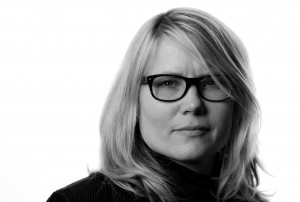 Amy was born and raised in New York City.  She graduated from Cooper Union and received her MFA in Visual Art from University of California Los Angeles.  She has had one person shows at the Museum of Contemporary Art Los Angeles, the Museum of Contemporary Art San Diego and The Aspen Art Museum.  In the spring of 2005, Twin Palms Press released a monograph of her work entitled, Amy Adler Young Photographer.  Amy currently lives and works in Los Angeles and is Associate Professor of Visual Art at the University of California San Diego.  In 2011, Amy received a second MFA in film from USC's School of Cinematic Arts.  Please visit Amy's website at amyadler.com and the website for her short film Mein Schloss at meinschlossmovie.com.
 Allyson Newman – Composer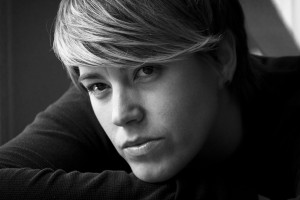 As a native of Sydney Australia, Allyson studied composition at the Sydney Conservatorium of Music, during which she was awarded multiple scholarships for excellence in composition.  Allyson was introduced to the film world by creating music for Dolby to showcase their technology at the Audio Engineers Society Conferences in Munich and New York.  This led Allyson to seek out directors in Sydney and work on films such as Cheek to Cheek (Winner, Palm Springs International Film Festival), The Ball (staring Max Gillies and Gabby Milgate) and her first feature film Watermark which screened at the Cannes Film Festival.  Allyson moved to Los Angeles in 2004 to study at USC under the tutorage of renowned Hollywood composers such as Michael Giacchino and Christopher Young. Following USC, she attended the Aspen Music School where she studied with notable film composers Thomas Newman and Jeff Rona.  Allyson has been awarded both an Australia Council for the Arts Grant and an Australian Guild of Screen Composers Award for her work in film music. Allyson recently finished the original score for the feature film This Thing With Sarah directed by Michael Donneger, and currently works on the Emmy-winning television series Childrens Hospital.
Ben Listner – Sound Designer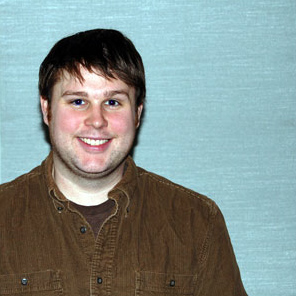 The "T" in Ben's last name is silent, which makes it more appropriate that he went into audio. Growing up in the shadows of Chicago, and despite the ever-present question of "are you a good listener," Ben developed a love for all things music and film, going on to earn a degree in film and audio production. He currently resides in Chicago, Illinois,
working at a boutique audio post-production studio. When he's not working on all things aural, Ben makes wine, makes plans to travel around the world, listens to music, and teaches himself how to play different instruments.
Mike Page – Casting Director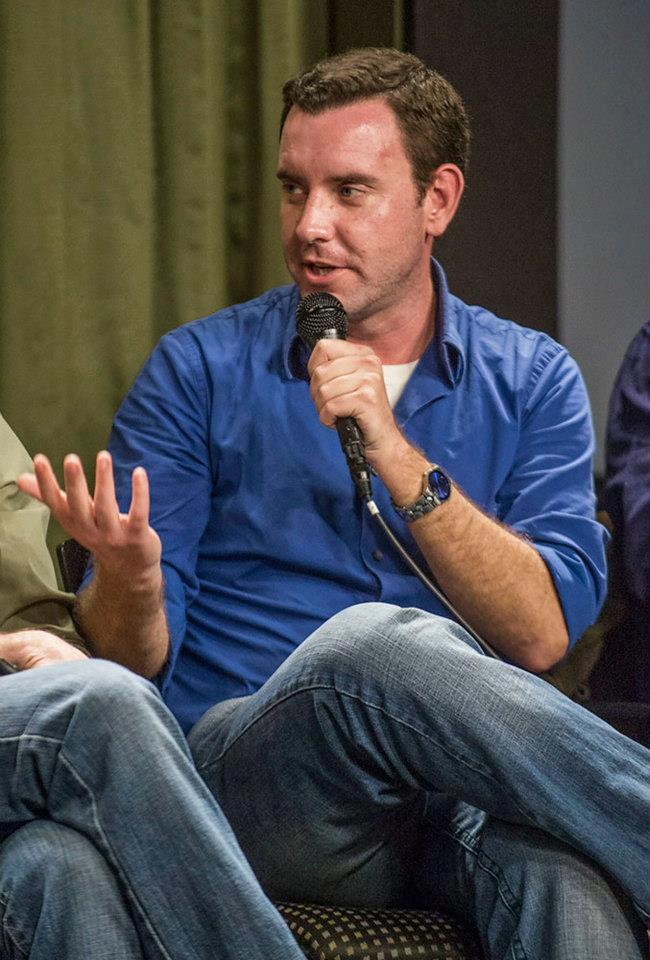 Mike Page was born and raised in Boulder, Colorado and graduated from the University of Colorado with a degree in broadcast news.  He began work as an Office Production Assistant on ABC's Brothers and Sisters.  And then, during the writer's strike, Mike worked pre-production on the movie Twilight.  Soon he was working in official casting capacities on numerous television shows and pilots such as Showtime's Weeds, NBC's Community and My Name is Earl, FOX's Fringe and Alcatraz and Raising Hope, CBS's The Defenders and Criminal Minds: Suspect Behavior.  He has also served as Casting Director on past USC films such as Paulie and Magazine Missionaries (the latter written and directed by Private Life Producer Billy Sullivan.
Currently, Mike is working with David Rapaport Casting as the Casting Associate on the CW's series, Arrow.
 Matthias Hug – Unit Production Manager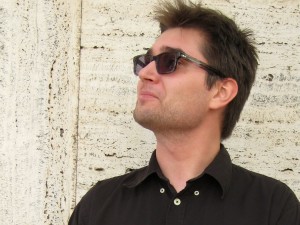 Matthias Hug was born in Switzerland and currently lives and works in Los Angeles.  He received his Bachelor of Fine Arts in painting from Otis College of Art and Design, California. Matt has since gained experience in film production working on studio and independent films as well as experimental video projects.
Katie Wincor – 1st Assistant Director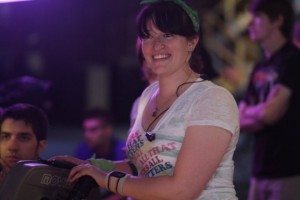 As a Los Angeles native, Katie Wincor always felt drawn to and inspired by movies.  After attending college on Vancouver Island for a slight change of scenery, she returned to her hometown to attend the graduate film production program at USC's School of Cinematic Arts. During her time there she focused primarily on cinematography, fascinated with the many ways to visually tell a story and create a world on screen.  Now, having been in the freelance world for two years, she splits her time between Assistant Director work and cinematography, finding they both tap into different interests and skills.  If she's not on set, you'll find her traveling the world or daydreaming about far off places that may or may not exist in reality.