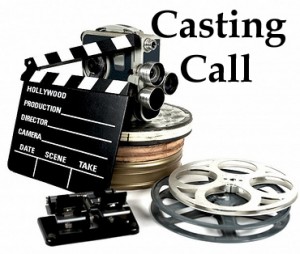 We are proud to announce that the three main roles in the film have been cast!  Greg and the cast recently  did a table read together.  It was an exciting moment to hear the words on page spoken by aloud by the wonderful actors that will bring these characters to life on the screen.  Expect an announcement on just who these talented actors are very soon!
'Private Life' has been very fortunate to have Mike Page (www.imdb.com/name/nm2969001) on board as our Casting Director.  Mike is currently working on 'Arrow' new upcoming series from David Nutter that will be premiering on the CW network this fall.  Mike brought in an incredible amount of talented actors to read, making the casting process very challenging!  Greg was very thorough in the process, sitting down one-on-one with the final round of actors to discuss the script and the characters.  Greg had this to say about the process: "It's been a really fantastic experience.  I'm so grateful to be able to take time to make this choice as it's an incredibly important one."
And now those choices have been made.  Be sure to check back soon for an official announcement on who the main cast is!  If you haven't already sign up for our newsletter to get all the latest info on 'Private Life'.